In recent years, St. Brigid's have collaborated with St. Brendan's College to produce a number of memorable shows. Work is currently ongoing on a new collaboration to produce the drama 'Our Day Out' by Willie Russell - watch this space for updates!
In 2017, 'Let's Go Dancing' was a huge success, while 2015 saw a production of 'Bugsy' staged to huge crowds at Killarney racecourse.
Let's Go Dancing - April 2017 
Monday the third of April showcased the talents of the TY students of St. Brigid's and the Sem in the INEC .
This collaboration between the two schools highlighted their dancing and musical skills with group and individual performances by students .
A huge turnout of support for the students resulted in a packed INEC with many families and friends attending the event. The audience was very appreciative of the students' talent.
The judges on the night were Cllr.John Joe Culloty, Elaine Daly, Mish O 'Donoghue and Shane Enright,
and they had the unenviable task of selecting the winning dancing pairings. Judges' choice winners were Jillian Courtney and Cathal  Swords. The competition winners were Orla Mehigan  and Oisin O 'Connor.
The TYs were trained over a five week period by Joe Burkett and Joanne O'Connor, who both run successful dance schools in North and South Kerry. The students learnt  the Cha Cha, the Charleston and the Paso Doble dances.
The show could not have taken place without the work of the TY Co-ordinators , Bridget Lucey and Ber O' Connnor.
Thank you to our sponsors who provided prizes for the raffle on the night.
It was a resounding success and the night was enjoyed by all.
Some photos of the night can be seen below and also through the following link: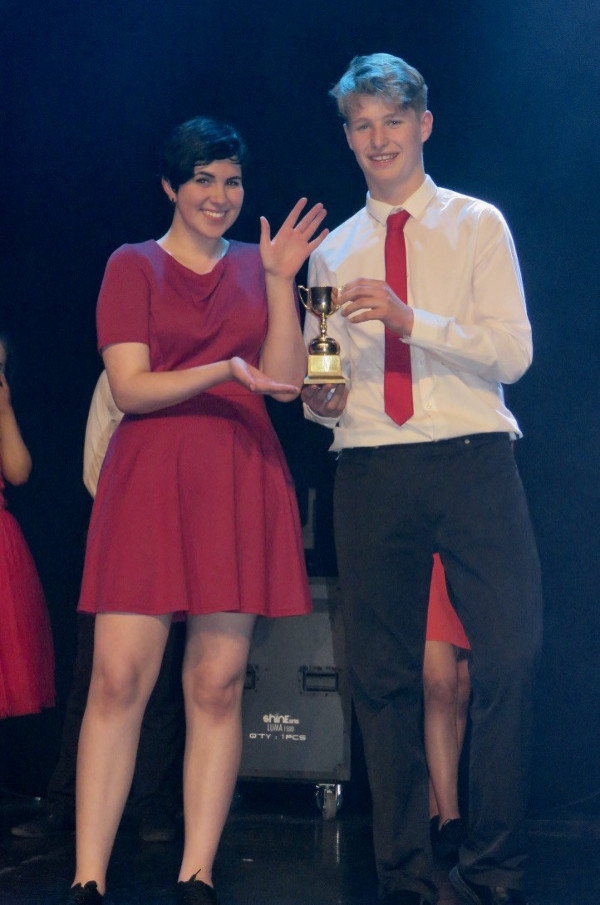 Bugsy - December 2015
The musical 'Bugsy Malone', a cross school venture organised by the Music departments of St Brigid's and St. Brendan's, proved to be a wonderful success. Huge crowds attended the show at the racecourse in Killarney across the four day run of the musical, and the professionalism of the cast and crew alike can only be described as inspirational. Massive credit is due to all involved in the planning, rehearsals and production of the show, and particular congratulations to the 100 Transition Year students from both schools, whose dedication has truly paid off. The pictures below give a flavour of some of the performances, and more photos from the production can be seen in our gallery section.