Maths Week
Maths Week is celebrated each year in St. Brigid's. All year groups participate in a wide variety of activities including in class and lunch time activities. It is a week where all students get to apply their problem-solving skills and apply the concepts they have learned to fun activities. Some of the activities include Estimation Day, Math's Eyes competition (Students can enter the National Competition), 1st Year Quiz, PRISM competition, Maths In Africa Quiz and each day a daily puzzle for school community to solve.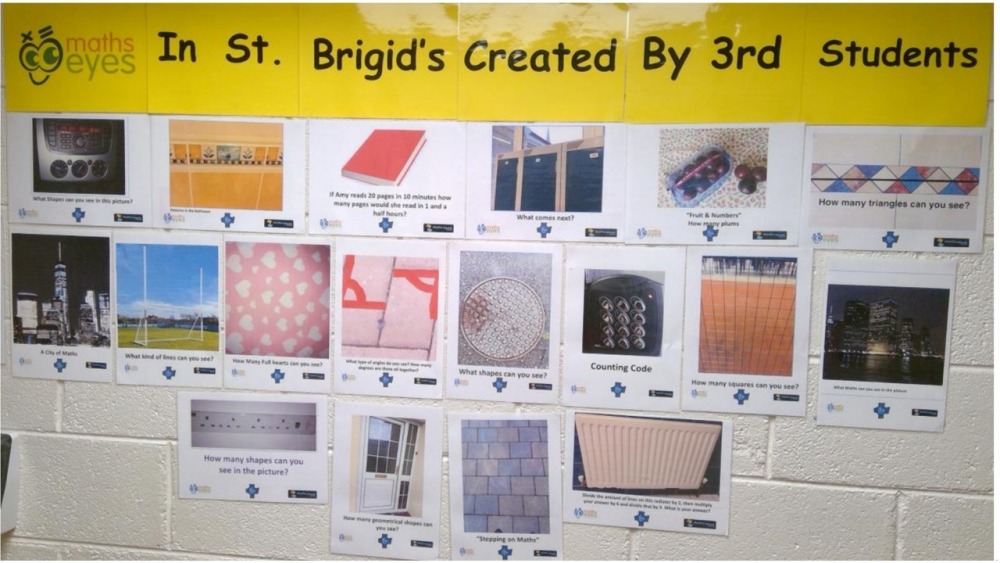 Engineer's Week
Engineer's Ireland run Engineer's Week in March each year. Here in St. Brigid's we encourage our students to consider all their options in the area of STEM (Science Technology Engineering & Maths). Engineer's Week gives us the perfect opportunity to explore this.
Activities include a fieldtrip to nearby Liebherr Container Cranes, one of Killarney's biggest employers, where students can see first-hand the work carried out by engineers, designers, welders, architects etc. They also get to experience controlling a virtual crane and visit the factory floor.
Engineering & design competitions such as The Spaghetti Marshmallow Challenge, The Egg-drop Challenge, Design a Rollercoaster and the Paper Plane Challenge are a welcome diversion in class during this week. Students have great fun using their creativity and logic to build spaghetti towers and drop eggs out of windows without breaking them, constructing the longest rollercoaster or flying their paper plane the furthest. This develops teamwork and communication skills too.
We in St. Brigid's Science Department love to hear of our students continuing their studies of Physics, Chemistry, Biology, Ag Science, Maths & Applied Maths, and DCG into 3rd level. We encourage them to share our love and enthusiasm for the Sciences and foster an appreciation for the Science all around us.